News
Team Member Purchases First Clayton Home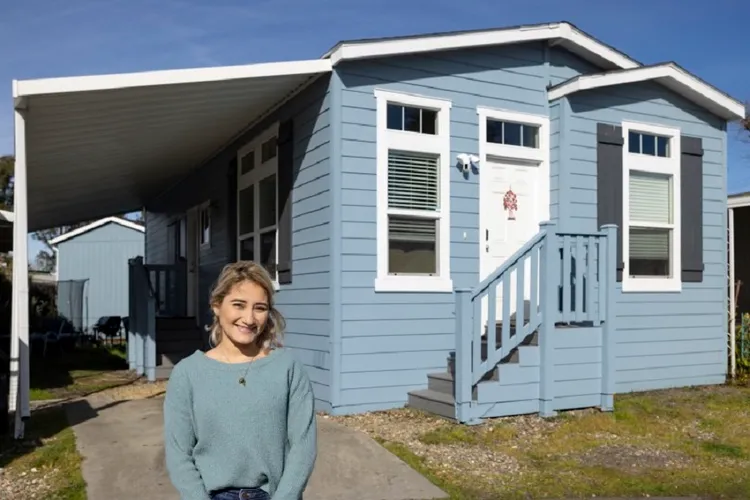 From serving as a waitress to helping others find their dream home, Maria Cibrian has accomplished much for herself at a young age: moving to a new country, getting a new job at Clayton Homes, and, now, becoming a homeowner herself.
In 2005, Maria Cibrian's family left their home country of Mexico to move to Northern California. While living in her family's home, she also worked as a server at a Mexican restaurant nearby. This is where Maria's Clayton journey began. Robin Youngdahl, manager of Clayton Homes of Santa Rosa, met Maria while patroning the restaurant, and shortly after, Maria began working as a home consultant for the home center. Robin saw her potential to be a great team member because of her hard-working nature and kind personality. Now, Maria aids families as they search for their dream homes at Clayton Homes of Santa Rosa.

Though Maria and her sister enjoyed living in the same house as their family, they knew they wanted to have their own space. Her search ultimately led her to her new home, the San Carlos model. The model has 700 sq. ft., with 2 bedrooms, 1 bathroom, tall ceilings and large windows perfect to let in natural light. Maria and her sister moved in just a month after finding their move-in ready home.
"I love helping customers find their house," Maria said. "Now that I went through the experience of buying a home through Clayton, I can help customers through the process even more."

Click for Article
We accept trades!
Find a new home you love? Contact us for more information about our trade-in requirements and to schedule your free trade evaluation.
Learn More